Scream And Squirt – OrgasmAbuse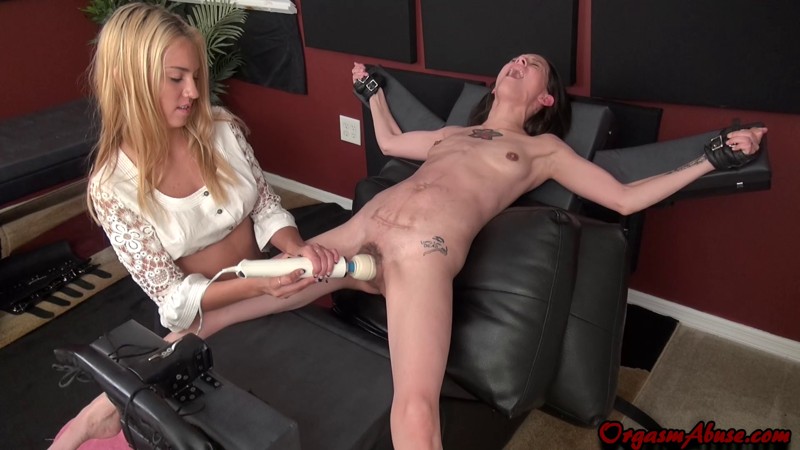 Scarlet is really cruel. She constantly presses the vibrator on Nyx pussy while she screams like hell. Crazy. Recommendation, MUST download!
Scarlet shows Nyx the ropes as she sets out to make her cum without mercy. Her vibrator is pressed firmly into Nyx's pussy as she makes her victim cum over and over while Nyx screams at the top of her lungs. Unable to wiggle free of the vibrator's touch, Nyx continues to cum uncontrollably, all the while soaking herself with each new, unrelenting orgasm. This clip showcases Scarlet's merciless demeanor as she never gives her prisoner a moment's rest. Cold and calculating, she demands as many orgasms as her victim can suffer.
With Scarlet, Nyx