Super Soaker – OrgasmAbuse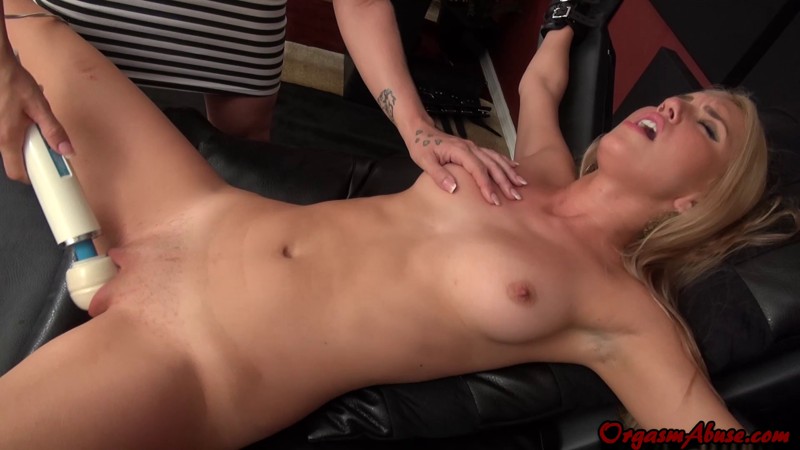 Orgasmic 25 minutes of forced orgasms. And squirting. Recommendation, MUST download!
Scarlet is brand new and we have the privilege of filming her very first forced orgasm EVER. She was very apprehensive initially since she had never used a hitachi before and didn't think it could make her cum. Catherine was more than happy to prove her wrong and it turns out she got extremely turned on from all the attention her pussy got leading up to several squirting orgasms that drenched the bondage device. Towards the end her boyfriend makes her cum again as he presses the vibrator against her clit while Catherine licks and plays with her tits. Scarlet was soaked by the time we finished and the first words out of her mouth: I'm getting one of those things immediately!
With Scarlet, Catherine