wmbcv-0700 (Randy Moore, Emily Addison) – The Adventures of O-girl & Nylonika – Obsession – Kelly's Reprieve – Bondage Cafe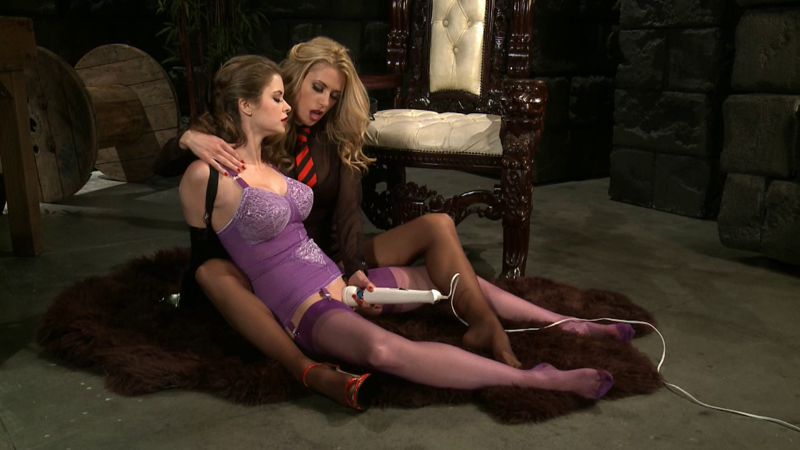 For forced orgasm friends: Download recommendation. Emily gets some nice forced orgasms.
Evil Coed Holly (Randy Moore) has removed poor Kelly Munroe (Emily Addison) from the diabolical deny-her table and encased her arms in a stretchy, yet quite inescapable pvc singleglove. Kelly struggles and complains that it's too tight, but Holly simply tells her that if she keeps complaining, she'll just put her back on the table for another couple of hours. This improves Kelly's attitude immediately. Holly offers Kelly her stiletto heeled sandal and Kelly obediently begins to lick it. Holly removes her shoe and Kelly kisses and sucks her nylon covered foot. Holly then pulls out a vibrator and brings her helpless pet to orgasm. She then explains to Kelly that tomorrow she is going to play "bait" and that she should enjoy herself while she still can. She gags her and straps up her legs before finally masturbating as Kelly struggles beside her.