wmbcv-0736 (Angela Sommers, Randy Moore) – Curious Obsession 2 – Chapter 4 – Glove Dance – Bondage Cafe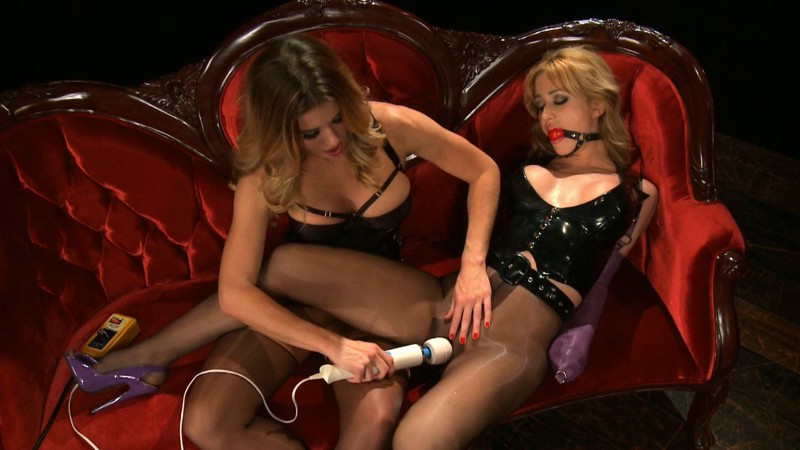 Two strong shaky forced orgasms and saliva play.
Randy is feeling frisky. She gets dolled up in her brand new latex corset ensemble and walks downstairs to her special room. Her secret room. Where, waiting for her is her automated self bondage table that she quickly straps herself into. She places her hands in the binding straps at her ankles and wrists. She then pushes the remote that locks them down on her. A vibrator slides into place and she rides it into ecstasy. With the straps tightly pulled across her body and the vibrator roaring to life between her legs there is only one outcome. Total helpless, multi-orgasmic bliss. After she can't take anymore, she hits the remote which loosens the straps around her wrists and ankles. She unstraps the rest of herself and climbs off the table. Completely satisfied.