wmbcv-0713 (Jean Bardot, Randy Moore) – Bondage Cafe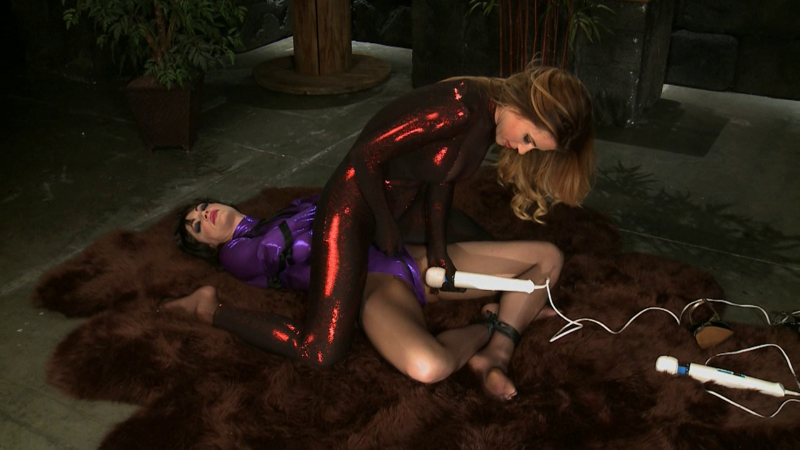 For forced orgasm friends: Download recommendation. With two wands they have sexy orgasms.
So it seems the tables have been turned on Ms. Jean Bardot. Randy and Jean have that special connection you see. Jean has left herself pretty vulnerable to Randy's fantasy's. Tied in a straitjacket Jean is merciless to stop Randy from licking, sucking and tickling her feet. She's unable to stop Randy from finding her most ticklish spots with her tongue. Randy straddles Jean and makes her cum a few times before getting a second vibrator to use on herself. Both girls cumming over and over again.