wmbcv-0722 (Alexis Grace) – Bondage Cafe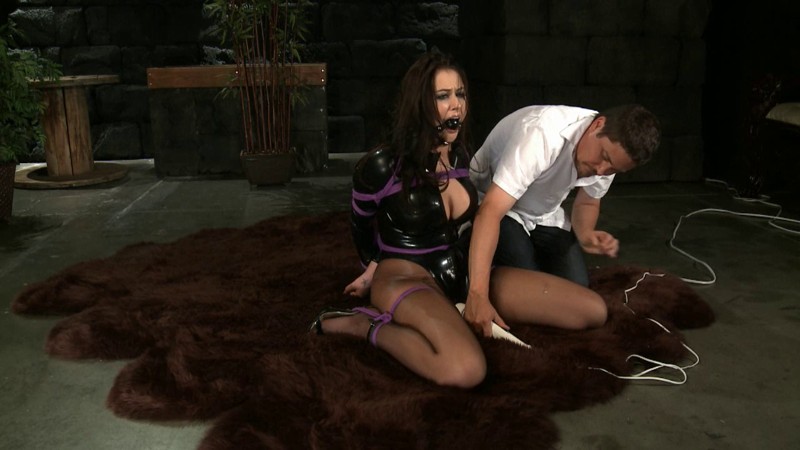 Download recommendation! The amazing Alexis receives various orgasms and there is ballgag drooling.
Alexis has never looked better. She told us so herself! She is really feeling it today. Dressed in a silky pair of pantyhose, a shiny latex leotard and that big ball gag stuffed in her mouth, how could she not. She struggles for us on the floor. Her crotch rope gets lost in her pussy as she wiggles and squirms. If she could only reach the rope tying her shoes onto her feet! That won't help much Alexis! But a vibrator will help right? Masturbating helps everything doesn't it? Jim comes in and a few more orgasms out of Alexis. The curse words certainly start to show up – it's a good thing she's gagged! Once she's finished (or so she thinks) and super sensitive Jim tickles her until she snorts!