wmbcv-0729 (Kendra James) – Bondage Cafe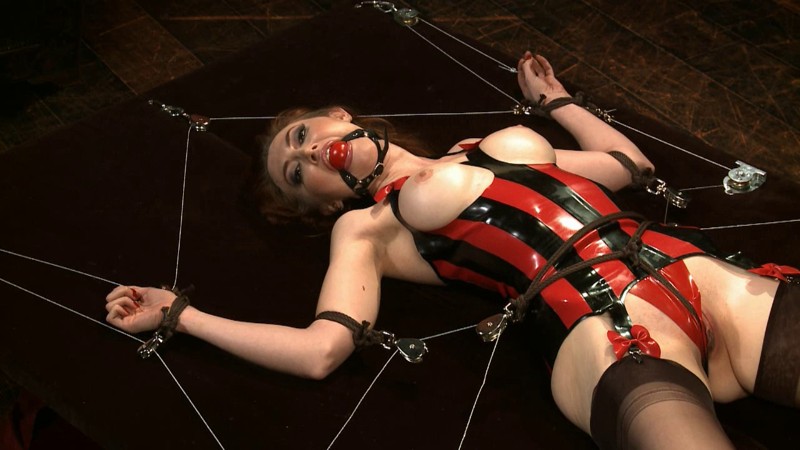 For forced orgasm friends: Several shaky Kendra-Orgasms!
Kendra is found on Jim's devious bondage device. If she pulls one leg to the right, she feels it on the left. He has incorporated her toes into this bondage too. Fiendish! The more she pulls the tighter things get. You'd think she might try to stay still wouldn't you? She has a hard time with that. She just can't help but struggle against the rope binding her, especially when Jim comes in with the hitachi vibrator. Good thing she has that ball gag in her mouth!