wmbcv-0701 (Randy Moore) – Bondage Cafe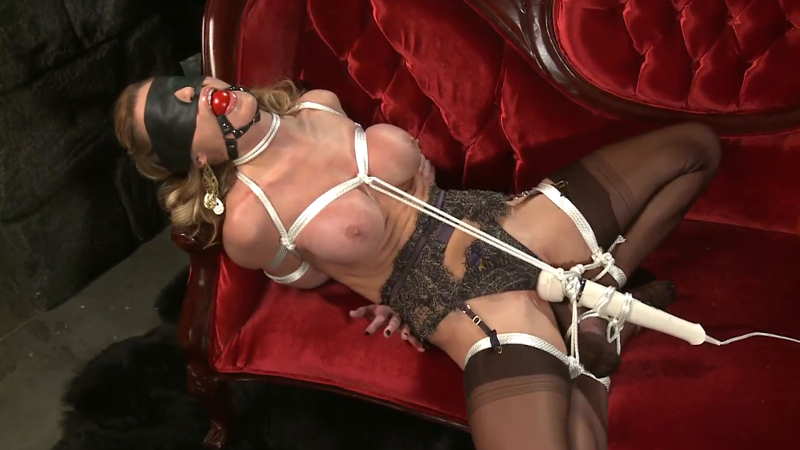 Randy gets a magic wand pressed at her clit. In 26 minutes she cums a lot. Download recommendation for forced orgasm lovers!
Randy is bound in rope on the couch. She has a vibrator with her that she is trying desperately to get in the right place, at the right speed. It's quite amusing watching her try and figure this all out as the vibrator slips through her high heels. Jim finally comes in and helps her by tying it in place – the right place! The thing about the right place is that once it's there and you cum the best you've ever cummed, there is no turning it off. It just keeps going! There is little relief. Her shoes are removed exposing her nylon encased soles before Jim adds more rope and more orgasms to the mix. Then a blindfold and more orgasms. My goodness! How many orgasms has this been already?