Forced Vibrator Orgasm #121 – Tape mummification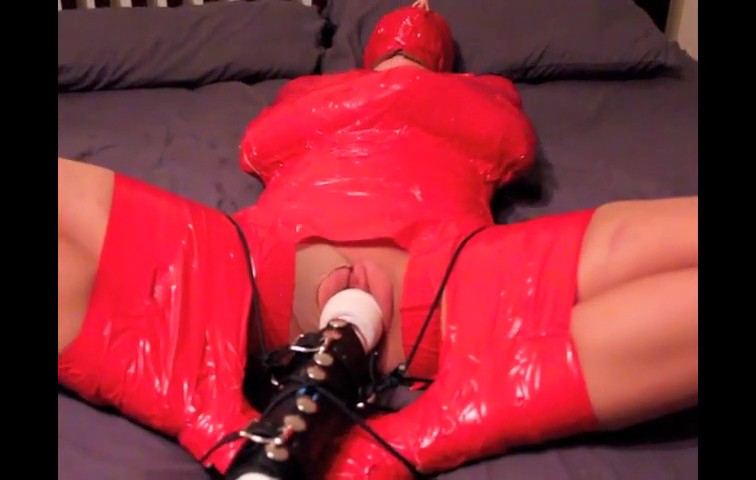 Mummified in red bondage tape she gets two strong forced orgasms. Right after them she wants to get away from the vibrator because her clit is sensitive – But she cant escape the pleasure. The hitachi sits right in between her red pussy lips.
Master says she needs to get at least six orgasms, so it will be a long night.
She always needs to ask for permissions before beeing allowed to climax.