wmbcv-0702 (Sara Liz) – Bondage Cafe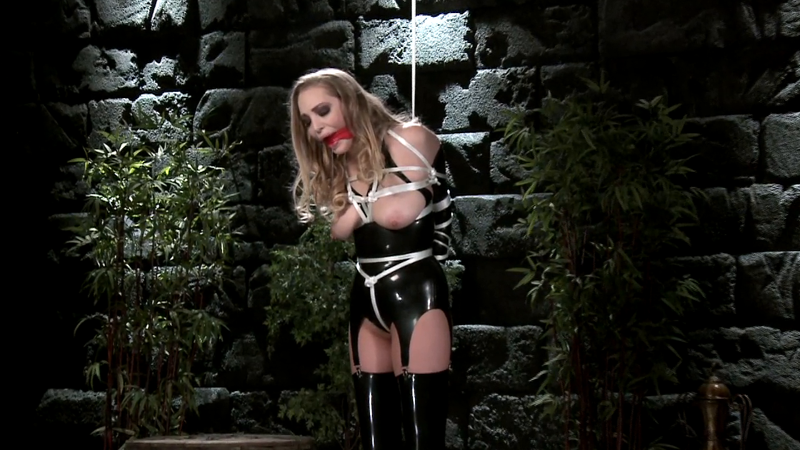 If you like ballet boots and latex, this video is for you.
Maid Sara did not do an adequate job today and must be punished for it. She is tied up outside in the dark of night and left to struggle. Little does she know that you are watching her from an above window. You love watching the rope wedged between her legs slip further in, disappearing into her pubic hair. Whats this? Neighbor Jim spots helpless Sara and takes matters into his own hands and hogties her nice and tightly. You can hear her breath shorten as she arches her back. This is turning into quite the evening! Seems neighbor Jim has been watching Sara while she worked and now that he has the chance he is taking full advantage of her helplessness. He tickles her tender souls and then yanks her up by her ankles to admire those gorgeous legs of hers. Look at how bendy Sara is as he pulls her arms behind her in the opposite directions! Tickle tickle tickle!! Thanks for stopping by and teaching dear sweet Sara a lesson. Im she will be doing a much better job in the future. Or will she????