Mina Returns! (317) – Restricted Senses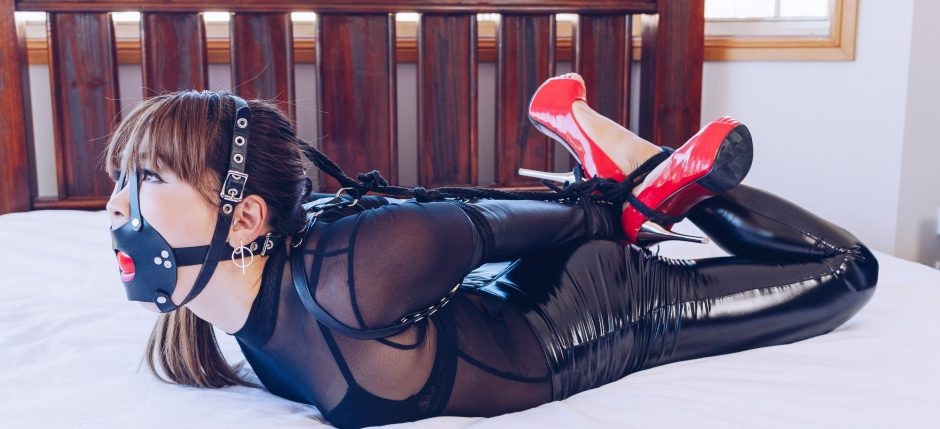 Gag drooling / spit fetish? Take a look when her gag gets removed.
We are back! Our first shoot in nearly 8 months! Mina has still got it! The time off has been great, but its time to get the updates rolling again. As for the shoot, we are getting back into the swing of things with a simple but strict session testing out the new Gwendoline Armbinder and our Facehugger Gag. Mina is wearing a sheer bodysuit under shiny PVC leggings. She is laced into the armbinder, and tightly gagged, and then hogtied tightly on the bed with her head pulled back and secured to her elbows.