Sparkly Bodysuit Hogtie (320) – Restricted Senses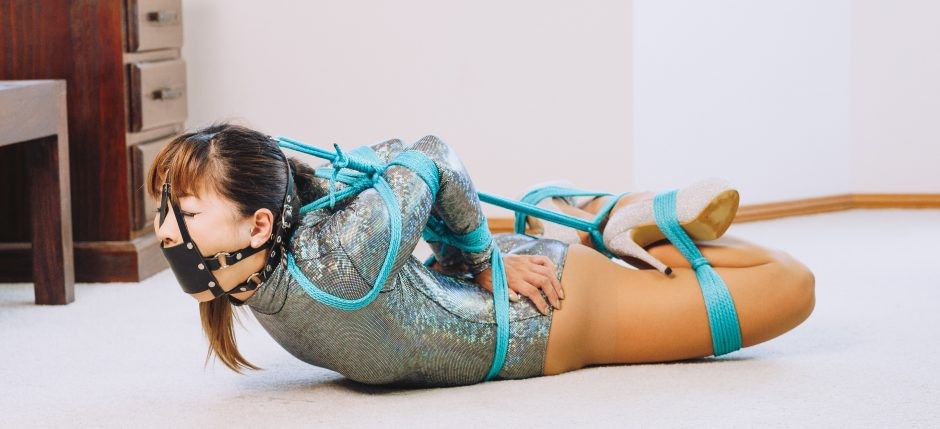 Gag drooling / spit fetish? Take a look when her gag gets removed.
Sorry for the delay folks, we have been in Japan! Mina is wearing a silvery sparkly bodysuit which I am sure some of your recognise. She is very tightly hogtied with her arms tied back and tucked into the small of her back. This is actually quite a brutal hogite, this one is challenging for Mina every time she does it. Which means she needs more training in it! Always a challenge to get the head pulled back nice and tight with this one, definitely not much ability to roll around with it, you are pretty much stuck where you are in this tie. She needs out of the gag half way, so once I take it off, I make the hogtie even tighter to compensate for it… Well done Mina.
– A note, I think I am going to be doing more of these videos where the ties are already in place when they begin, it should be nicer overall rope work, I can take my time -and fuck up- the tie before camera rolls, and then we get into it. Personally this is the kinda stuff I prefer to watch myself, so lets see how it goes. I will still come in and change up things mid way for the most part, this one was just quite fast since it was really hard on Mina, she needs to get back into 'rope' shape…